In-Shell Pistachio
Pistachio, this popular nut all over the world is native to central Asia including Iran and Afghanistan. In Iran, Kerman province and Rafsanjan are the main center of Pistachio production.
Pistachio is a desert plant and resistant to saline soil. Although They resist in different temperatures between 10 degrees Celsius in Winter and 48 in Summer. Pistachio need sunlight and well-drained soil.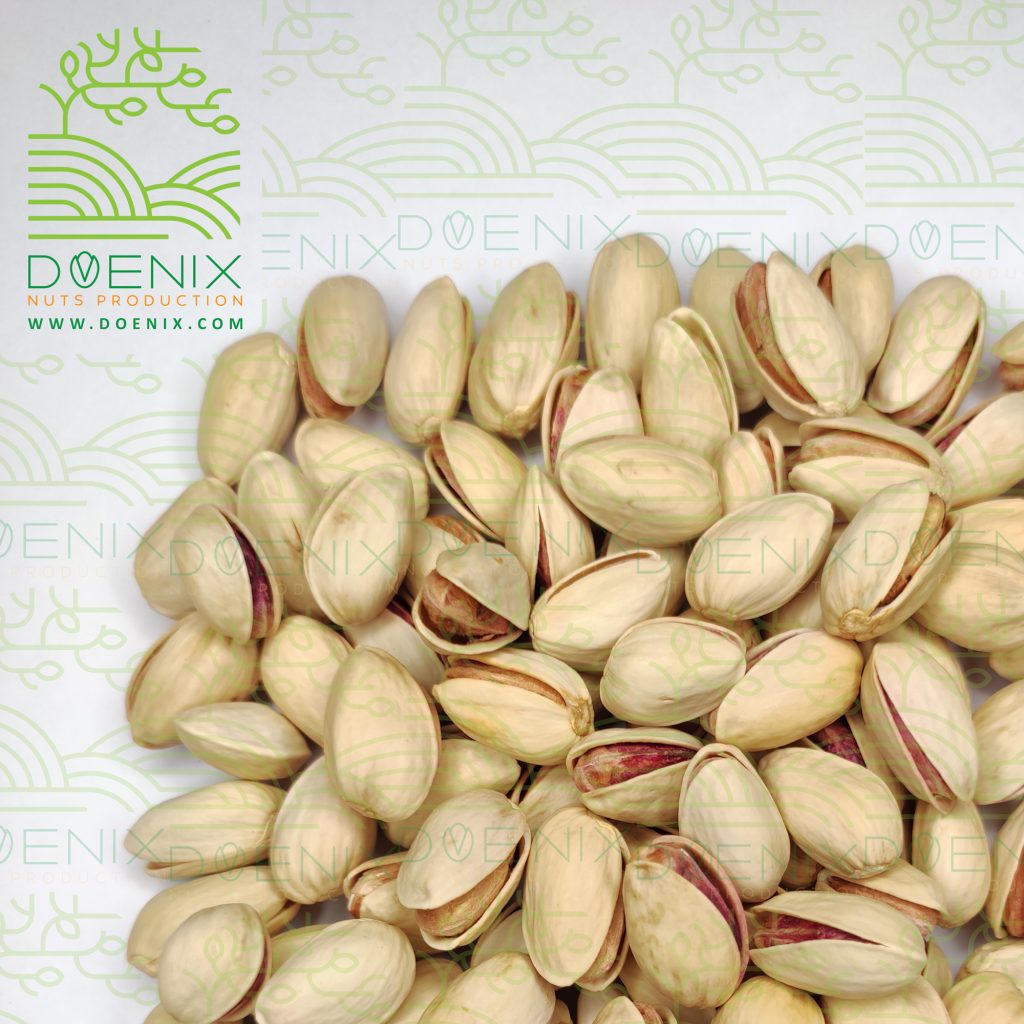 There are different types of Iranian Pistachios and they are distinct in shape and weight. They include Long Pistachios and Round Pistachios.
Long Pistachio
Long in-shell Pistachios have two different types: Akabari and Ahmad Aghaei Pistachio.
Akbari Pistachio
Akbari Pistachio shape is almond and high jumbo rate. Also the surface color of the kernel is purple-brown and the bone skin is dark cream.
Ahmad Aghaei Pistachio
This type of Pistachio is large and almond shape. Ahmad Aghaei Pistachios harvest in September; truly they are very popular for farmers because of the high efficiency and the short time resulting.
Round Pistachio
There are 2 different types of Round Pistachios: Fandoghi and Kale Ghuchi.
Fandoghi Pistachio
The Round Pistachio looks like a hazelnut. Its Jumbo rate is very high and the surface color is purple and although the skin color is creamy.
Kale Ghuchi
The shape of the Kale Ghuchi Pistachio is medium Jumbo rate. The color of red marrow is gray and the skin color is white with moderate opacity.
Health Benefits of Fresh Pistachio
Rich in Vitamins, healthy fats, fiber, protein, antioxidants, potassium.
Keeps skin fresh and beautiful.
Healthy snack for pregnant women.
Increases memory and strengthen the brain.
Prevents cancer.
Opens the liver ducts.
Reduces skin wrinkles.
Helpful in traditional medicine.
Strengthens stomach.
Treats diarrhea.