Round Pistachio (Fandoghi Pistachio)
Round Pistachio (Fandoghi Pistachio) is known for its wonderful taste, beautiful shape and cost-effectiveness. Round Pistachio has small shape and high volume of production and export. The skin of the Round Pistachio is light cream color and there are between 110 Pistachios per 100 grams.
Iran is well-known for breeding some of the best Pistachio trees. There are more than 60 types of Pistachio trees in Iran, but some of them are more significant. The highest measure of Round Pistachios harvest in Sirjan and Rafsanjan.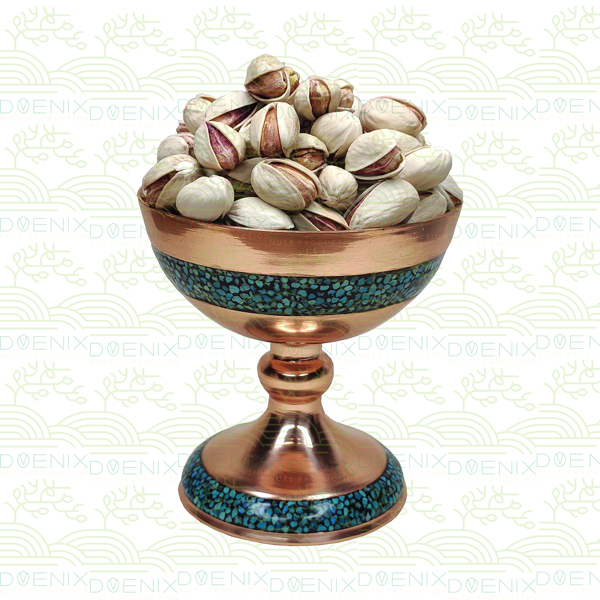 Characteristics and Specifications:
Shell color: Light creamy
Kernel color: Light brownish, light yellowish or white according to the cultivation point
Smell: Natural Pistachio's aroma without foreign odor
Shape: Long
Available Sizes: (Pistachios per 1 Oz): 28- 32
Common market size: 28-26
Humidity: less than %5
Shelf life: 24 Months, Keep in cool and dry place, away from direct sunlight
Harvesting Time: Mid-September
Bulk Packing: 10Kg Cartons, 25Kg/50Kg Jumbo Bags
Chemical/Artificial additives: GMO Free, Gluten-Free
OEM: Possible
Distinctive features of Round Pistachio:
Fandoghi Pistachio is widely used in the confectionery industry. Its size is smaller than other types; for this reason, its known as Fandoghi Pistachio. Round Pistachio producers classify it in two groups: Naturally opened Pistachios and Mechanically opened.
Flowering time of Fandoghi Pistachio is from the 13 April till 20; So it is in the category of average flowering Pistachio cultivars. And finally, harvest time is mid-September.